About Us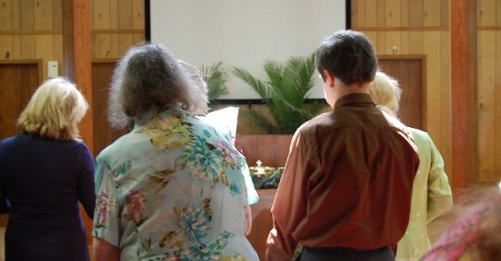 "I love this church"; you'll hear that from any member of Pecan Grove when we are asked about the congregation there.  And even as we strive to make the outside of our buildings more appealing to the world, we all know well that it is the members who walk the halls, who listen intently in classrooms and to our visiting preachers, and who reverently receive communion every Sunday that defines the church. Pecan Grove IS a people who daily demonstrate the Lord's command to love one another and who follow the teaching of the apostle Paul in his directive to tolerate and yield to one another in matters of opinion.
At Pecan Grove we are a people who seek to honor God in our lives.  We look to the New Testament for our church organization and practice. Our roots are in the Restoration Movement, although some of our members are from other backgrounds. We are proud of our roots. We are also proud that we are a church where husbands and wives, and anyone who comes from different religious traditions can find a place to worship together. We are a fellowship with a loving atmosphere. We look upon ourselves as a family and welcome all to our assemblies.  Although we stress Christian doctrine and morals, we realize that the Christian life is a growth process and everyone's path is different. We are a place where believers who may not be fully accepted by other congregations can often find a church home.  We try our best to meet people where they are while encouraging them to grow into what the Lord wants them to be.
Much like the early church , we practice an open pulpit, we do not have a located preacher. Our pulpit is filled by congregational members and guest speakers, and we strive to be a congregation where everyone is involved, because we feel that every Christian should be a servant.
Our congregation is organized around Elders and Servant-Leaders, but we encourage participation by all, male and female, young and old. Many of our members have multiple ministries both in the congregation and in the local community. We praise God for this.
Finally and most importantly , we believe the Bible is the inspired Word of God and use it as our guide in teaching, worship, and daily living.We believe in the power of prayer to effect our lives.We believe in the unity of the Spirit in the bond of peace. We believe that Jesus died for all people and humbly accept this gift in our lives. It is our goal, as much as possible, to be in fellowship with everyone whom the Lord has accepted. We realize that we have often failed in this task and trust in God to forgive us and to guide us to the unity He desires.